When a child is enrolled in the Girls Rock Summer Camp Rochester, they will partake in a camper showcase at the end of the program. The camper showcase is where the girls will play a concert to their peers to show off all their hard work. The showcase is broken down into 2 sessions on the same day. Parents will be invited to the showcase by email to the session their child is playing in.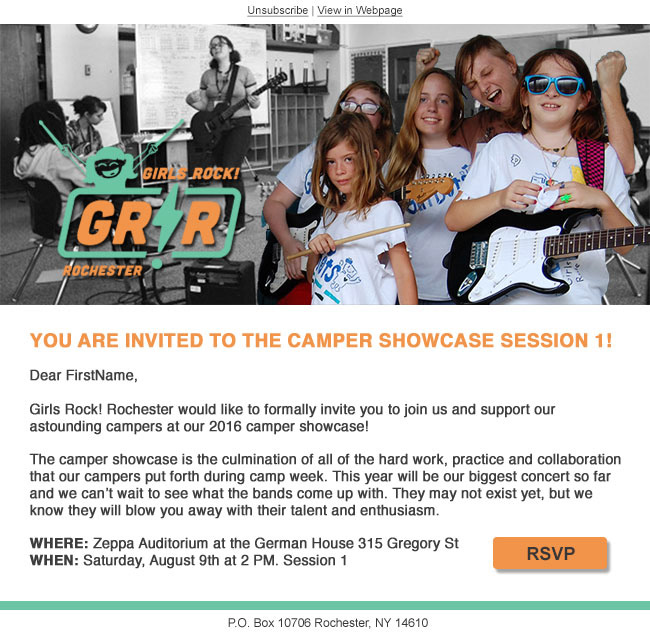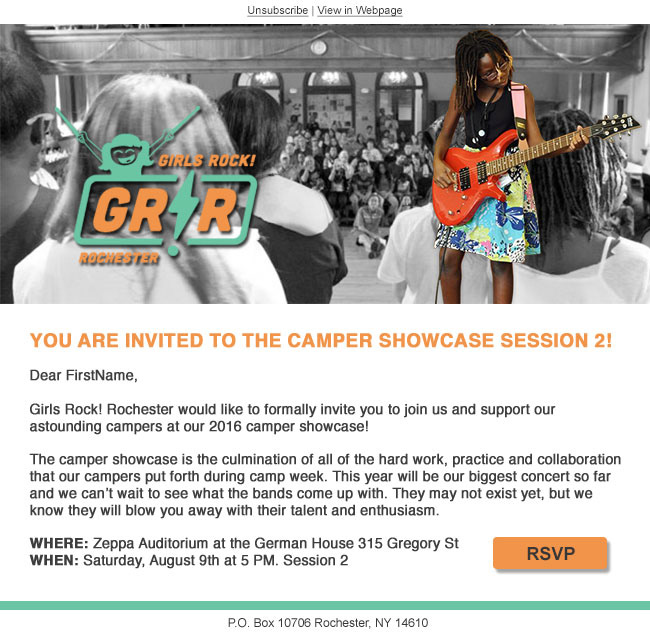 The emails and landing page are mobile responsive.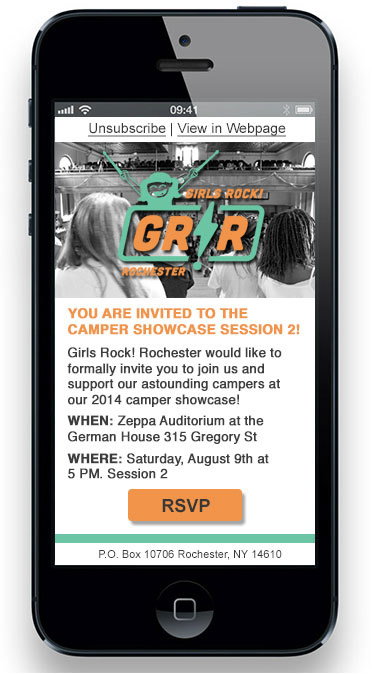 When the user hits the rsvp button in the email they will be taken to the rsvp landing page. A query string can be added into the href tag of the html of the rsvp button, where it populates all the information into the field boxes of the landing page form so all they have to do is hit the rsvp button on the page. Information will only populate if it is in the list data extension in the content management system.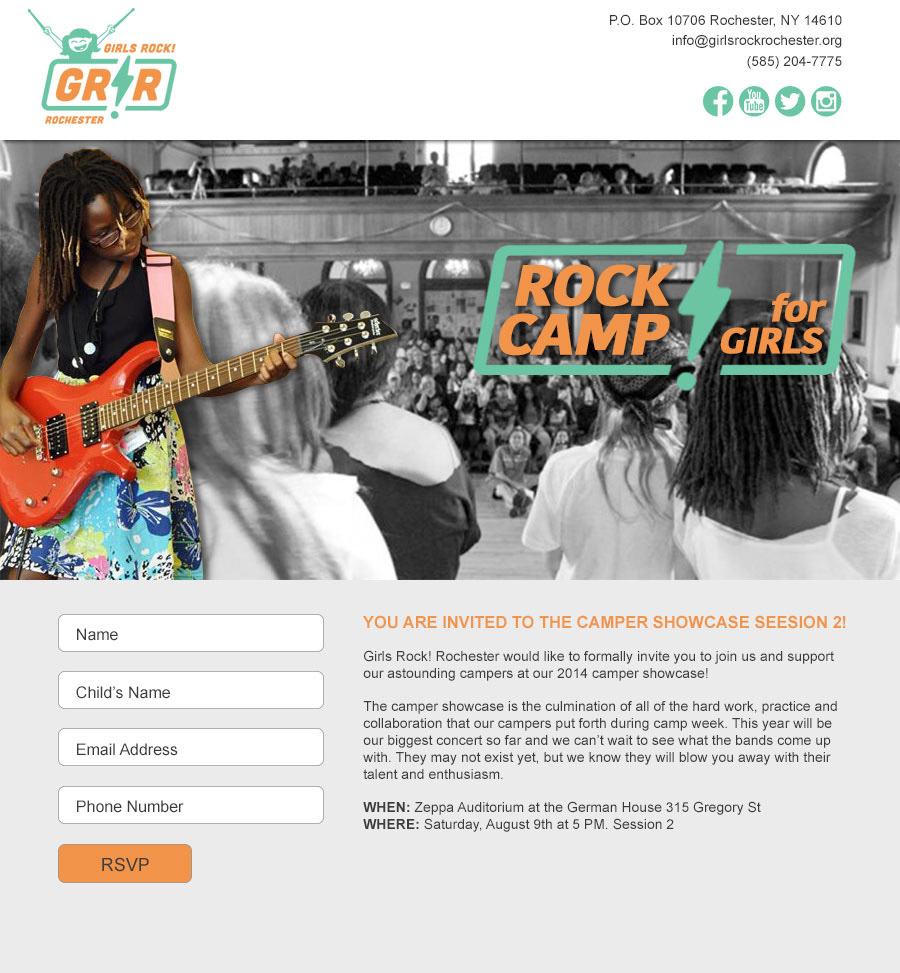 When the user hits submit on the rsvp button they will receive a thank you email.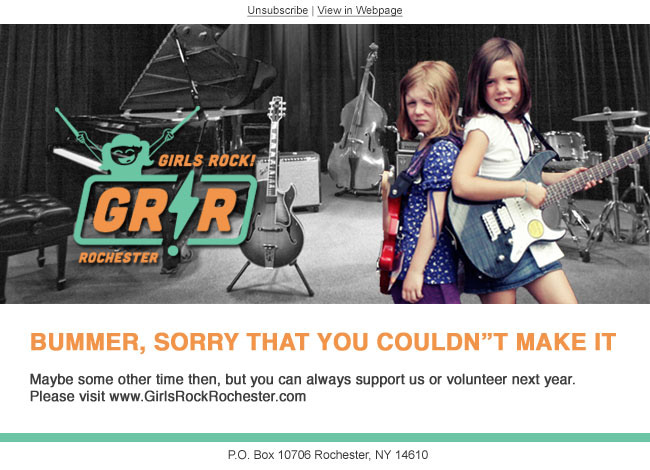 The user will receive a reminder email two days before the event as well as on the day of the event. The day of the event reminder will include a QR code for easy sign-in.